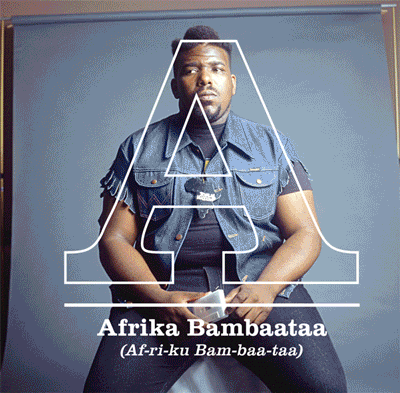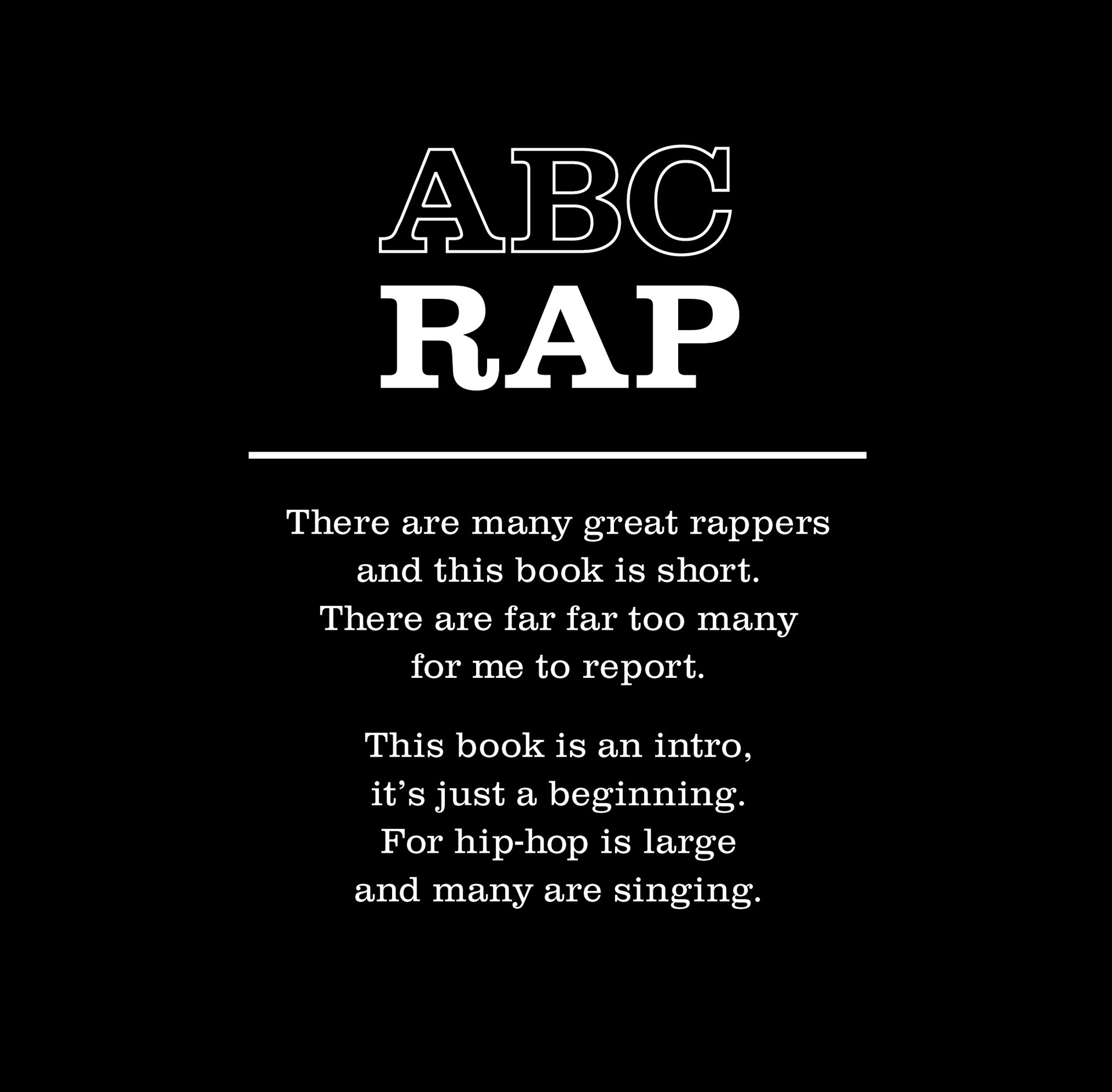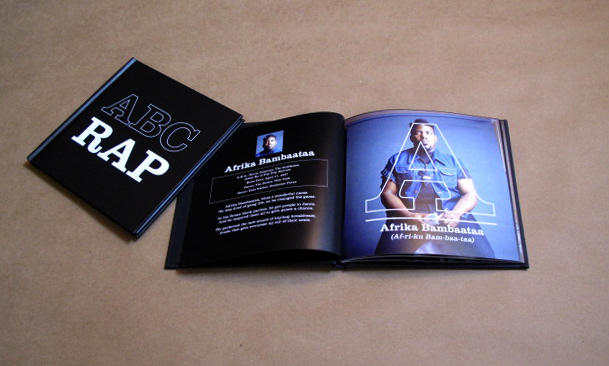 Afrika Bambaataa, what a wonderful name.
He was tired of gang life, so he changed the game.
At his Bronx block parties, he got people to dance.
And he inspired them all to give peace a chance.
He perfected the new sound of hip-hop breakbeats,
music that gets everyone up out of their seats.
Busta Rhymes is energetic, high-speed, and fast.
You can try to speak quickly, but you'll finish last. 
He rapped "Scenario" with A Tribe Called Quest,
and I'd say his rhymes are better than the rest. 
Busta's style is wild, which may have been a factor,
in his recent success as a movie actor.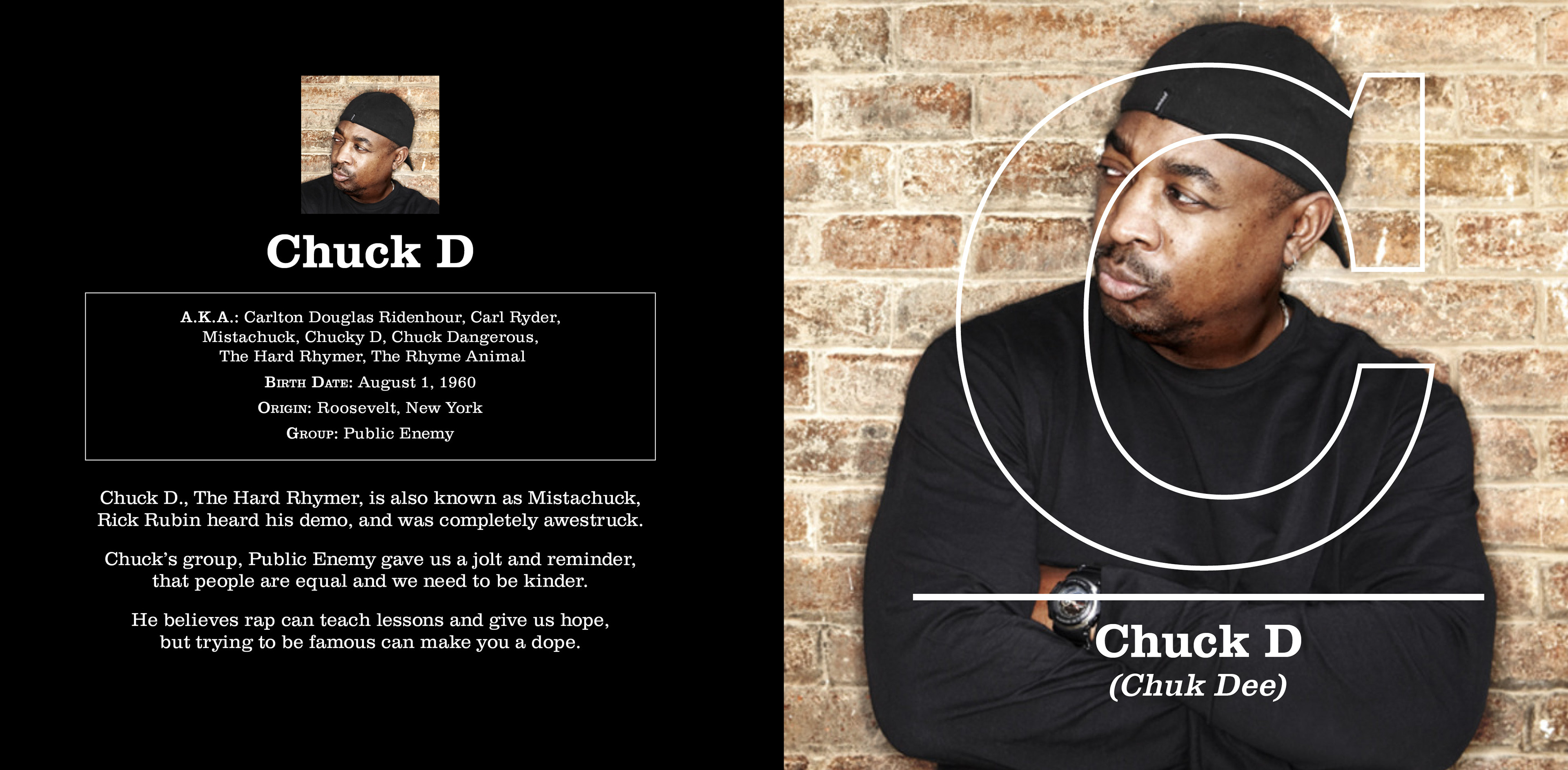 Chuck D., The Hard Rhymer, is also known as Mistachuck,
Rick Rubin heard his demo, and was completely awestruck.
Chuck's group, Public Enemy gave us a jolt and reminder,
that people are equal and we need to be kinder. 
He believes rap can teach lessons and give us hope,
but trying to be famous can make you a dope.
From the hard streets of Compton with N.W.A.
to Beats, Apple Computers, and a giant pay day. 
Clinton and Mayfield's music makes him smile,
they influenced his West Coast G-Funk style. 
Dre was not a good student and he tried several schools,
but became a producer with the help of Pro Tools.
He discovered great rappers like Snoop Dogg and Eminem.
As a perfectionist he inspires greatness in them.
Eminem's from Detroit, the auto/rock city.
He writes complex rhymes and he makes them real witty. 
As a kid, he was beaten up multiple times.
He fought back, freestyle rapping, he had the best rhymes.
Dr. Dre thought Em's demo tape was super tight.
He didn't care if the kid was purple or white.
Em's lyrics are bold and they'll probably get bolder,
so give them a listen, but wait until you're older.
Flavor flav is that guy with the clock on his neck.
He's seen troubles in life and he's kind of a wreck. 
His style is odd, he's a peculiar type,
but gosh darn and dang, he's the master of hype. 
He's gone on TV, looking for that loving mood
and he started businesses selling his own food. 
He seems to love chicken wings, that much is sure,
but he's had no luck as a restaurateur. 
The Grandmaster is a legend, way ahead of the game.
His group was inducted to the Rock and Roll Hall of Fame. 
His father loved music and passed that along.
He learned to use records to reinvent songs. 
His methods of mixing were his great contribution.
These new techniques kicked off the hip-hop revolution.
Heavy D. was from Cali, but born in Jamaica.
In the late 80s and 90s his music would shake ya. 
His rapping was smooth and far from the norm,
fusing R&B with hip-hop, he made a new form. 
He rapped the themes for

In Living Color

and for

MadTV.


He was happy, he was upbeat, everyone liked Heavy D.
While in Phoenix, he studied architectural drafting,
but is now better known for storytelling and crafting.
Cube's lyrics, like his name, are as cold as ice.
They're brutally honest and not always nice. 
He's skillful and moving with a mic or a pen,
and lays bare some hard truths of the struggles of men.
A master of flow and a current rap king,
he grew up in Brooklyn, where he learned to sing. 
He battled L.L., and sold albums from his car,
before rising in ranks to become a big star. 
He married singer, Beyonce, and was feeling fine,
until a fight with her sister went public on vine.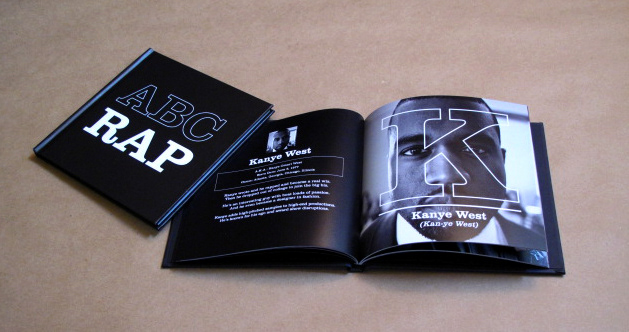 Kanye wrote and he rapped and became a real wiz.
Then he dropped out of college to join the big biz.
He's an interesting guy with boat loads of passion.
And he even became a designer in fashion.
Kanye adds high-pitched samples to high-end productions.
He's known for his ego and award show disruptions.